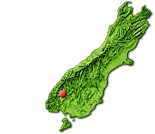 Te Anau
Te Anau
The township sits on the edge of Lake Te Anau, lying on the border of Fiordland National Park and Te Wahipounamu World Heritage Area. Te Anau is the town that connects Queenstown to Milford Sound by road. 2 hours drive from Queenstown, the famously scenic Milford Road begins in the centre of Te Anau. Guided tours to Milford Sound depart or stop at Te Anau, and the town has over 4000 beds to offer to travelers wishing to stay the night.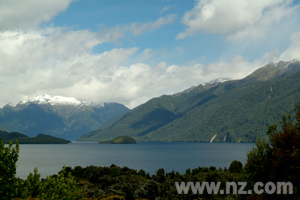 Two of New Zealand's great walks also start at the lake. The world renowned Milford Track starts at its northern tip, while the popular Kepler Track starts and ends at the lake's south end, within walking distance from Te Anau town centre. The tracks offer a sense of freedom and inspiration to rival any in the world.
Lake Te Anau is the largest lake in the South Island and largest in the country by water volume getting to depths of over 400m.The lake sprawls at the feet of high rugged mountains, and during the summer the hot dry weather encourages water skiing, swimming, fishing and kayaking on the lake. During the winter, days are crisp and clear with frosty mornings and sunny days.
Te Anau is well known for its fine restaurants and has 7 days a week shopping. If you are looking for a place to stay, Te Anau has dozens of hotels, motels, backpackers, homestays and camping grounds. As the drive from Queenstown to Milford can be quite time consuming it is recommended you take a night out here.
Visitors to Te Anau have a great choice of things to do including scenic boat cruises, scenic flights, kayaking, diving, fishing, coach tours, golf, four wheel driving and hunting.
Te Anau's Wildlife Park is only 10 minutes walking distance from the Department of Conservation Visitor Centre on the Lakefront. You can view the rediscovered Takahe a flightless alpine bird, along with other unique native birds such as the Kaka, Tui, Kea and the Parakeet.
Don't forget to check out the Te Anau Glowworm Caves - a rare example of a living cave that is still under formation. A beautiful cruise across the lake drops you off at The Grotto where a short walk and boat ride along water from a fresh water spring take you deep into the (young) 15,000 year old cave, lit by thousands of tiny bioluminescent insects.
---

Featured Te Anau Events
---
Tour Te Anau

Tour Te Anau Area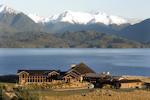 Fiordland Lodge
- Lodge, Luxury Accommodation, Retreat.
The elegance and splendour of Fiordland Lodge offers the discerning traveller comfort and privacy in a spectacular...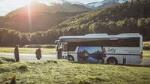 Small-Group Milford Sound Day Trip and Cruise from Te Anau
- Day Tour - Te Anau.
Starting from $139.00 per person
.
Discover Milford Sound on a full-day excursion that takes you to popular scenic spots around Fiordland National Park...